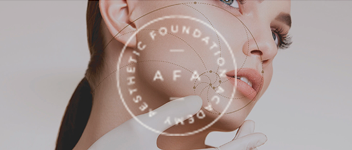 Supervised Botulinum Toxin Type A Training: Understand product reconstitution, use for common areas and easy switching.
Improve your understanding of Botulinum Toxin Type A product use for common facial aesthetic areas, reconstitution, and easy switching between brands. This course covers core elements for Botulinum Toxin use, including:
General aesthetic clinical principles.
Core anatomical considerations.
Applied anatomical teaching using Manikins and Patients.
A comparison between the various licensed toxins.
Upper face area anti-wrinkle indications.
Further toxin indications, including Gummy smile, per-oral lines, downturned mouth corners and chin.
This course aims to help delegates with their understanding of the various products available in the U.K. market, including Bocouture, recap the recommended dosing for common areas and allow delegates to switch easily between brands. The course is delivered by the Aesthetic Foundation Academy and is supported by Church Pharmacy.
During the session you will get the opportunity in small groups to practice the injection indications and techniques safely on a manikin face and live patients, under the direct supervision of our expert clinicians.
Session time:
9am-1pm
Cost:
£350 for supervised practical (delegate to bring own model).
£200 as observer only.