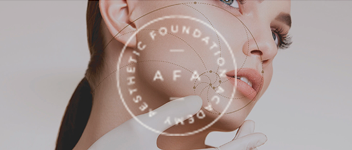 Profhilo Course
Our Profhilo educational session is structured as a Practical half-day and is delivered from our Liverpool, Manchester and London clinical sites. This course provides practitioners with experience for the use of Profhilo for the face and neck and includes discussion of the:
General aesthetic clinical principles.
Core anatomical considerations and skin ageing theory.
The Profhilo patient assessment, history, consenting, treatment planning.
Applied anatomical teaching using Manikins and Patients.
Profhilo for the face.
Profhilo for the neck.
Formative and ongoing summative assessment.
During the practical session you will get the opportunity in small groups (on average 2-4 delegates) to practice the taught injection indications and techniques safely on a manikin face and live patients, under the direct supervision of our expert clinicians.
During this practical session there is an open Q&A element and advice is given on how to continue to progress and develop your competencies in the sector.
The Profhilo course is £395 and is suitable for a variety of registered healthcare practitioners. Eligibility can be found using the following link and currently matches the JCCP recommendations:
For information about upcoming session dates, please get in touch at hello@afaharleystreet.co.uk